TAMU Campus Map by Chris Silver Smith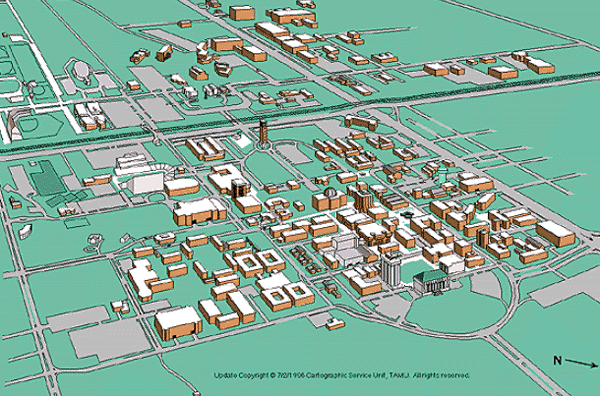 This is the digital version of the TAMU Campus Map which I created and provided to the Computing & Information Services
Department where they used it to create the Interactive Building List on A&M's world wide website.
Previous to my assumption of the official TAMU Campus Map updating services, the TAMU Campus Map similar to this one
was created by hand from a large inked drawing. When I took the map over and updated it at Cartographics, I completely
digitized it and was able to increase the flexibility of usage for consumers of the map as well as save university dollars by
reduction of costs associated with updating the map on a biannual schedule. A version of this map in black and white is given
away freely at the Visitors' Center at the ground floor of Rudder Tower.
To visit the TAMU Interactive Building List, click here.